Published Date: December 4, 2014: IPA® is a powerful web-based knowledge base system designed for biologists.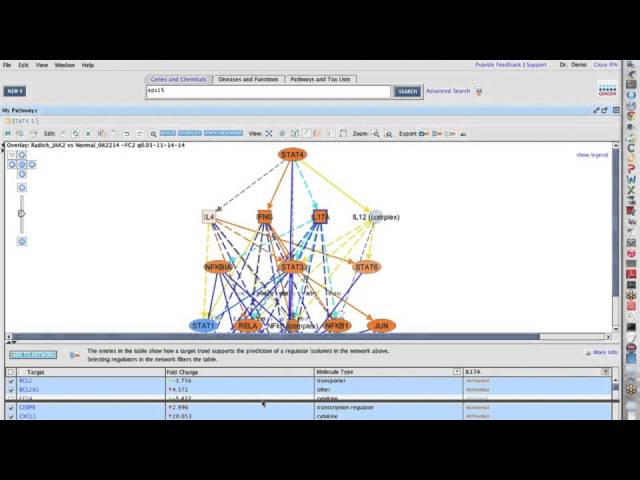 Watch this webinar and discover how new findings are revealed and see how IPA can quickly distill information in data to understand upstream regulatory mechanisms and their connections to downstream functional effects to generate testable hypotheses.
In collaboration with Dr. Daniel Egan from the Fred Hutchinson Cancer Research Center, our IPA Scientist, Dr. Jean-Noel Billaud went further into IPA to discover even more within the data. The research is focused on using RNA Seq to explain the biology of myelofibrosis. Looking deeper into the shared and unique pathophysiologic mechanisms underlying primary myelofibrosis (MF), in order to better understand how distinctly different ÔÇ£driverÔÇØ mutations in subgroups of MF patients (those harboring mutations in JAK2/MPL versus CALR) result in a convergent disease phenotype, with the additional goal of identifying potentially druggable biologic pathways.
Please follow the youtube video (here) as well as related webcasts on the same page.
To access IPA at VIB, please check our IPA page